Routine Cleanings & Exams
Bi-annual checkups are essential to your lifelong dental health. Our quality, affordable cleanings and oral exams are comprehensive, comfortable, and adaptable to your needs.
With top-of-the-line technology and an outstanding team of dental experts, our goal is to help you maintain a natural, healthy smile while also catching any potential issues or diseases in their earliest stages. Prevention is key, and we are here to help protect your teeth for decades to come through proactive measures and healthy habits.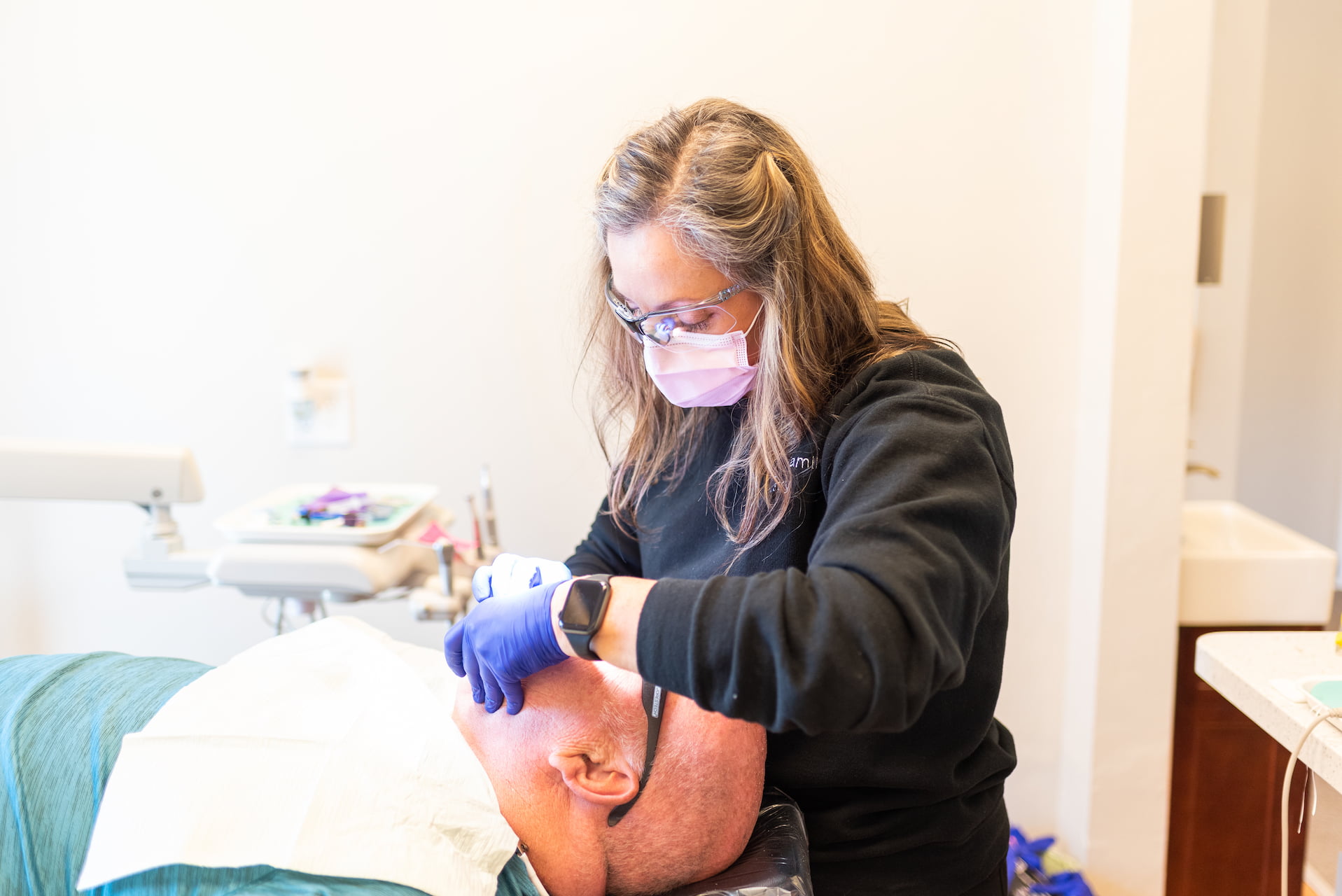 Minor tooth decay is extremely common, but very easy to treat. If our team discovers a cavity during your oral exam or X-ray, we will then perform a minimally-invasive procedure in which we remove the decayed portions of the tooth and insert a cavity filling. This treatment prevents further decay and protects the tooth from infection.
We are proud to offer composite and porcelain fillings, which are durable, long-lasting, and maintain the natural aesthetics of your smile by matching the color of your teeth. We are also happy to provide replacements for old fillings upon request.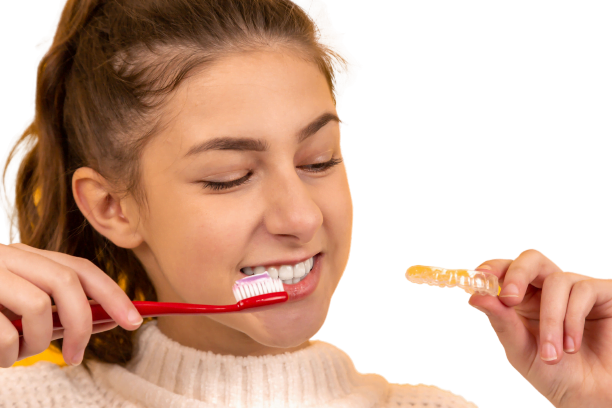 Oklahoma Family Dentistry is dedicated to establishing excellent oral hygiene not only for you, but also for your entire family! We are proud to offer routine, preventative, and restorative treatments for children of all ages, to ensure that even the littlest smiles shine bright for years to come.
We understand that many little ones fear their first dentist trip, so we've created a fun, uplifting environment in which our expert team gently educates children on the importance of dental health, and encourages them to take care of their teeth without unneeded anxiety. When preventative or restorative services are needed, we develop specialized treatment plans that are flexible to each child's medical needs and any dental phobias or anxieties they may already have.
Sometimes, the bacteria within a cavity is severe enough that a filling will not fix the issue. Because our immune systems are unable to fight off bacteria in our teeth, it can start to spread, threatening our gums and oral bones. In cases such as this, we would perform a root canal.
Unlike how they are often depicted in movies, root canals are painless and relatively simple procedures, thanks to modern technology and methods. Once you are fully numb and comfortable, we will remove all bacteria and decay from your canal system, allowing the surrounding tissues to heal and treating any inflammation. We will then seal the canal and fit your tooth with a crown, ensuring that it stays healthy and fully functional in the future.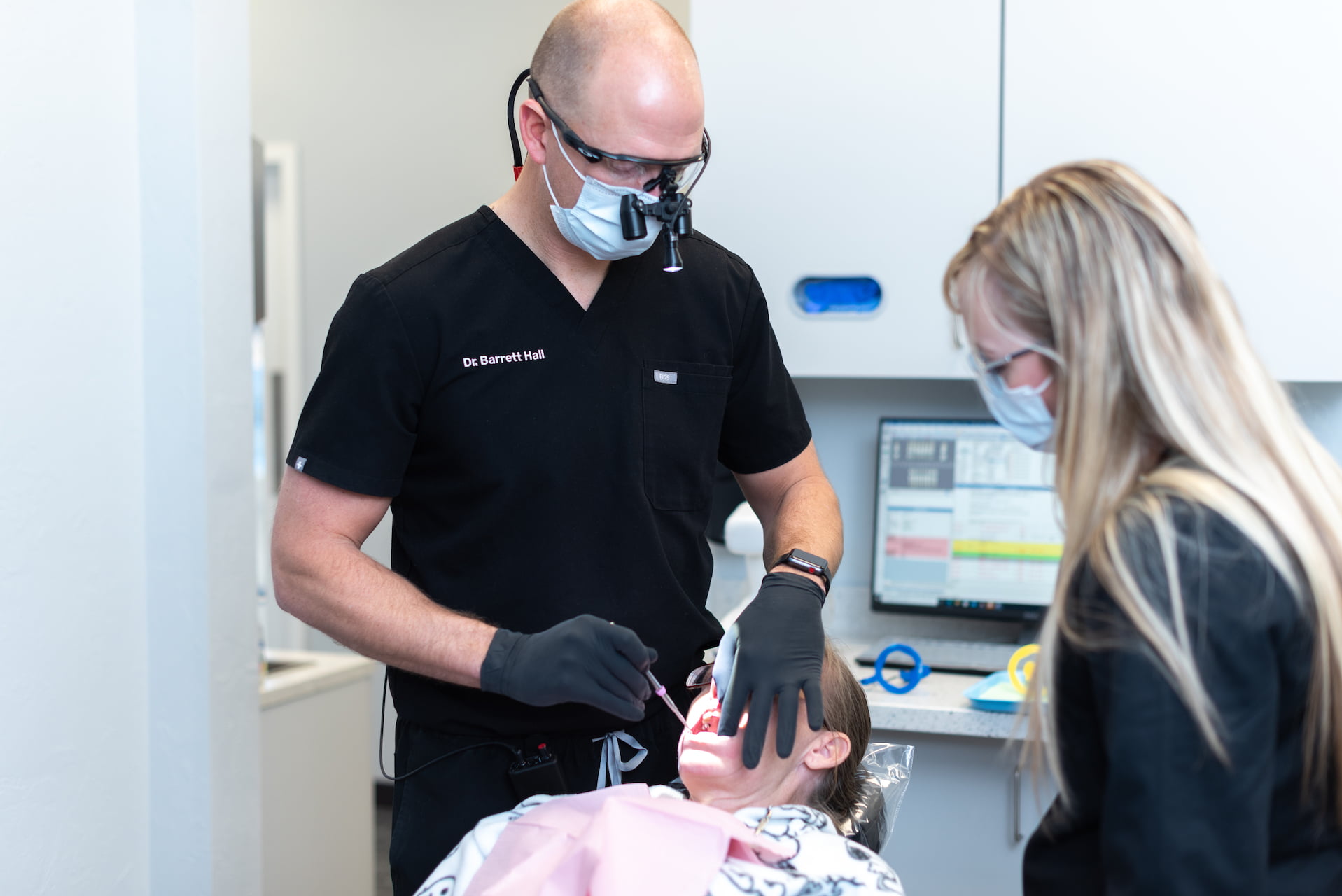 Gum disease is the #1 cause of adult tooth loss. If left untreated, this disease (also known as Periodontitis) can cause serious damage to the soft tissue surrounding your teeth, eventually resulting in bone decay, receding gums, and ultimately tooth loss. Luckily, routine cleanings and oral exams are great ways to prevent the disease or catch it in its early stages.
If you suspect you are suffering from gum disease, our expert team is ready to take action. We will first conduct an oral exam to assess the issue and then, if needed, work with you to build a specialized treatment plan to get your gums back to a healthy state as quickly as possible.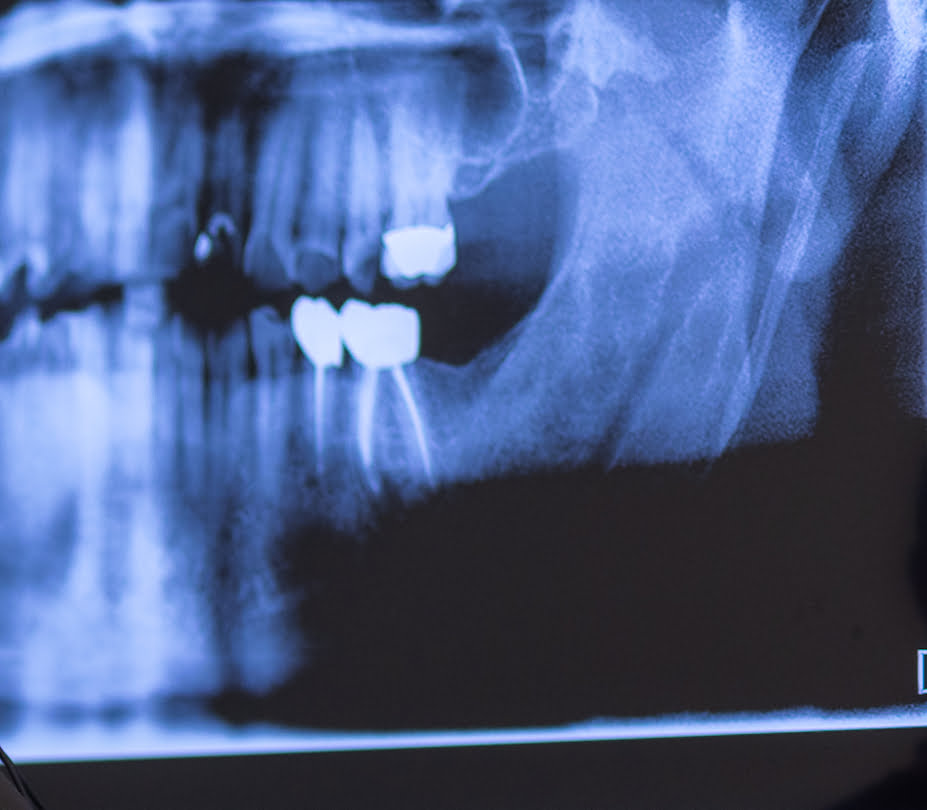 At Oklahoma Family Dentistry, your safety is our utmost priority, and we will do everything we can to maintain your natural smile and provide restoration treatments for any damage that comes your way. Unfortunately, in some cases of severe infection, decay, or non-restorable damage, therapeutic extraction is the only safe option.
In the event that you may need a tooth extraction, our expert team will first conduct an oral exam and offer other therapeutic solutions, if possible. If extraction is the safest option, our team will be transparent and compassionate every step of the way, addressing any concerns or fears you may have about the procedure. After the procedure is completed, we will discuss options for restorative treatments that will help get your smile back in no time.