We are Oklahoma Family Dentistry
At Oklahoma Family Dentistry, we take pride in offering comfortable, quality, and affordable dental care to families all across the state.
From your baby teeth to your golden years, we understand that oral health is a lifelong journey, and you deserve a team that will be there for you and your loved ones every step of the way. Our friendly, compassionate dental experts are always ready to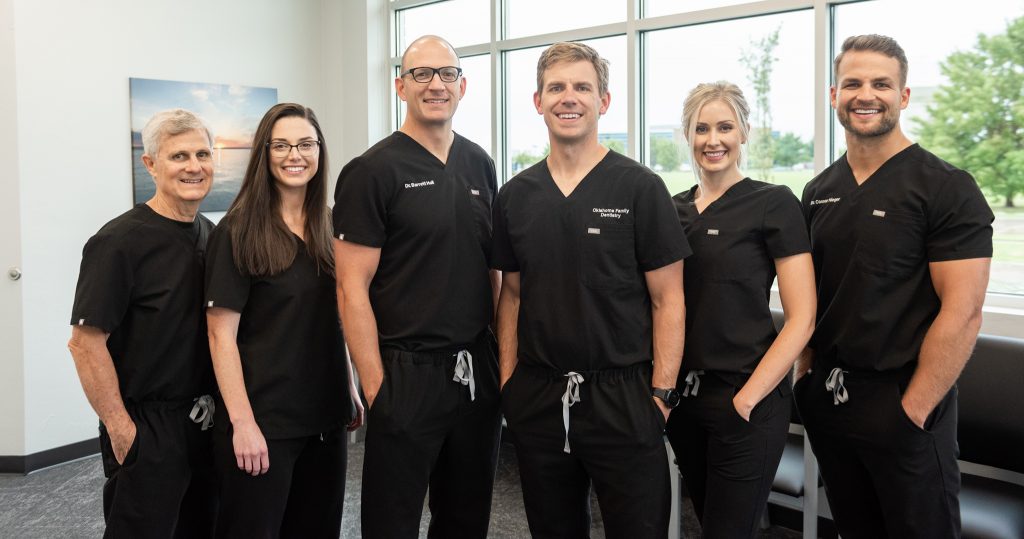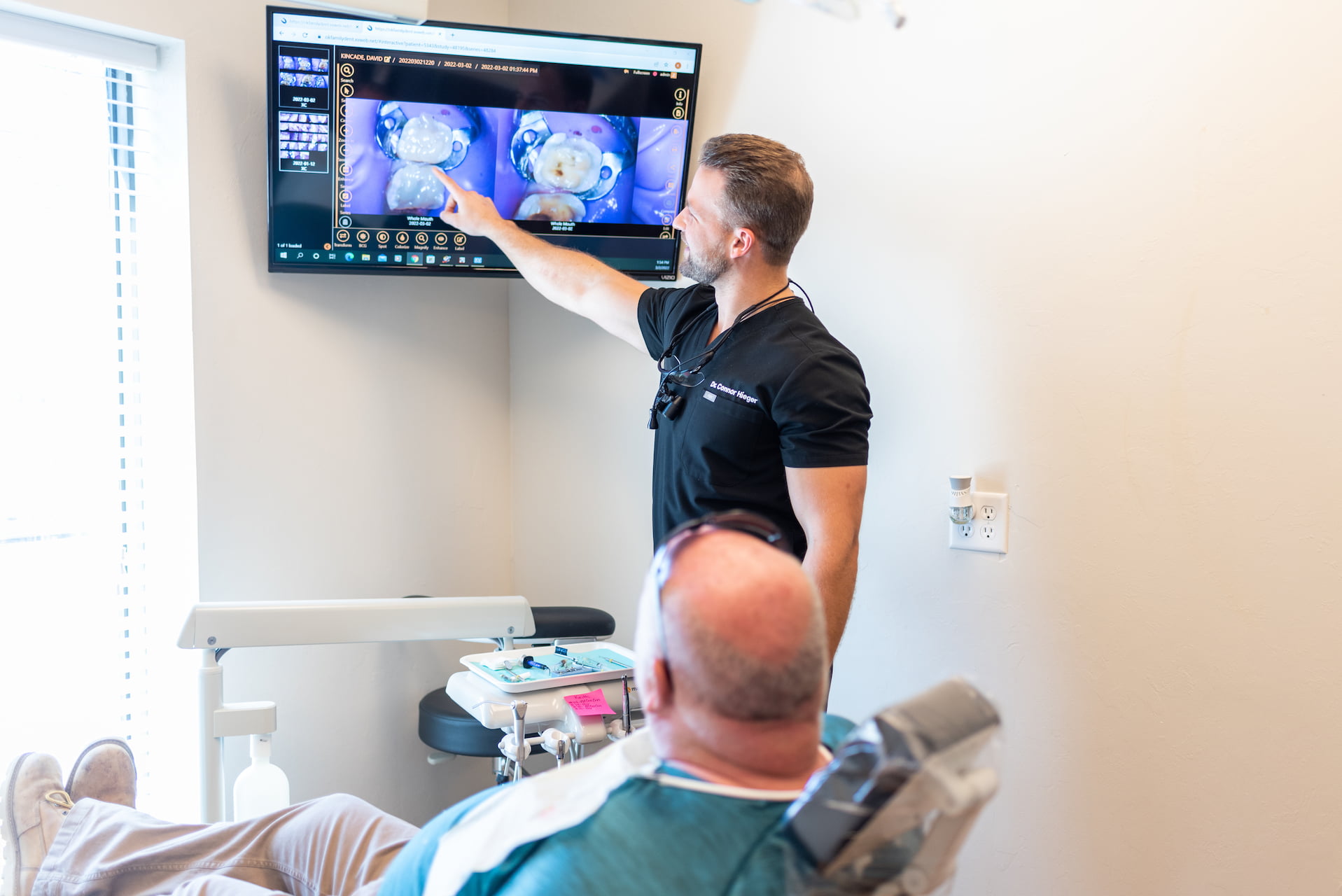 Our team at Oklahoma Family Dentistry is thrilled to exceed expectations and provide consistently top-notch oral care. Our dental experts have extended our practice to provide in-depth services that many other dentists may not be able to offer. Because of our wide range of skill sets, we are happy to care for your dental needs entirely in-house. On the rare occasion that we have to refer you to an outside specialist, we will always ensure that you receive excellent care as quickly as possible.
Another quality that sets us apart is our dedication to creating personalized care plans for our patients. We understand that dentistry is not a "one size fits all" practice, and that each person who seeks our care has their own unique set of medical needs. We will always work with you to develop custom, personalized plans of action, and educate you along the way about how you can take steps at home to improve your dental wellness. You deserve compassion and transparency, and we will never offer anything less.
Providing us with your full dental/medical history, insurance information, and contact information helps us give you the most excellent possible care. However, we greatly value your time, and understand that you may not be able to arrive extra early on your first day to fill out paperwork. For your convenience, we invite you to fill out our online New Patient Form, so that you may provide all important information from the comfort of your own home (and at your own pace!)
During your first appointment, we will begin by assessing your medical and dental history. (We will never make you feel guilty or ashamed about your records, no matter how long it has been since your last dentist visit. We are here to help, no matter what step of the journey you are on!)
We will then conduct a thorough oral examination and cleaning, taking note of any potential issues or trouble spots we may find along the way. Once we have a comprehensive understanding of your current oral health, we will discuss goals, concerns, and treatment options, if needed.
Together, we will create a custom plan designed to fit your individual personal/medical goals, budget, and desired timeframe.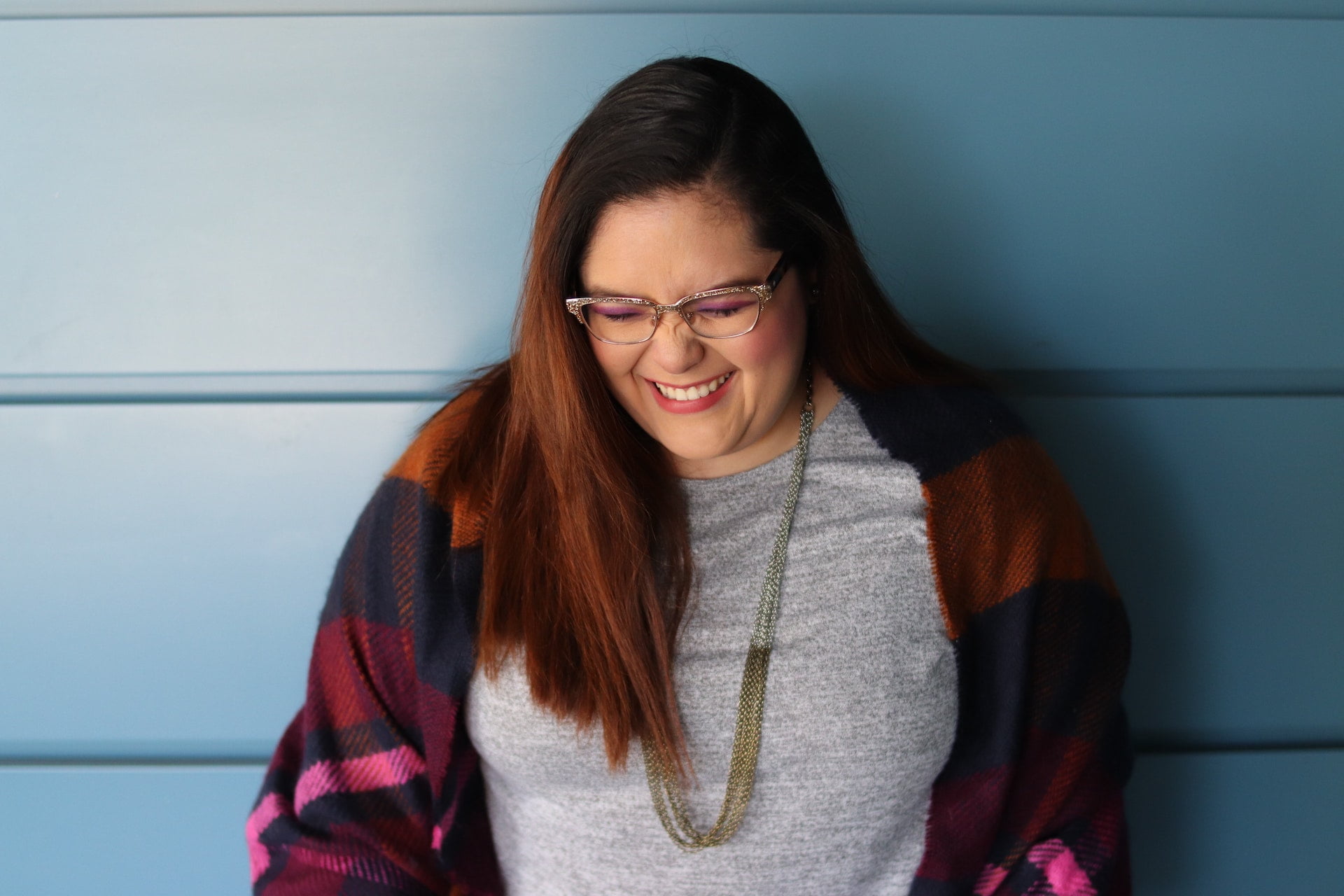 Convenient Financial Solutions
We are determined to provide our families with the best possible dental care at affordable prices and offer multiple convenient, flexible payment options.
We accept cash and all major credit cards, as well as most major dental insurance carriers.  If your dental insurance is not currently accepted, we would be more than happy to discuss other options and help you find solutions that ensure you receive the quality dental care you deserve.
We also currently accept CareCredit, allowing you access to convenient, low interest payment plans.
OFD Savings Plan 
At Oklahoma Family Dentistry we want to offer a savings option for our patients without any dental insurance. The OFD Savings Plan is an affordable way to to get your preventative dental appointments and any dental treatment needed at a discounted price. Once signed up the plan is good for 12 months from your sign up date.
Costs:
One Adult for 12 mons. $329.89
Each additional adult after the first $274.89
Children Ages 13 and under $219.89
Plan includes:
All X-rays including a CT scan.
2 regular exams
2 emergency exams
2 teeth cleaning appointments
2 fluoride treatments
20% off any dental treatment including ortho and perio therapy appointments(deep cleaning) with the hygienist.